"If you get, give. If you learn, teach" (Maya Angelou).
That is exactly what the Los Angeles App Strategy Workshop on May 26 was all about: local entrepreneurs, app developers, and mobile app experts gathering to learn and share with each other on how to turn a mobile app into a profitable business.
Our President & CEO, Jake Ward, kicked off the workshop by welcoming a room of 300 attendees. He shared his experiences and how he can relate with the room of entrepreneurs and startups:
The Application Developers Alliance is still in its early stages and we have faced many of the challenges and obstacles you have – from products that don't quite find an audience to shifting org charts, and - of course – an evolving business model. In fact, we are working our way through our very own pivot.
He then shared a few pieces of helpful advice:
Do not stop. Ever. Your idea is only as valuable as the work you do to execute it.
Measure everything. Commit to analytics and the hard work needed to make sense of them.
When you're building your team, be honest with yourself, be clear-eyed, and treat each of them like a co-founder.
Execute your vision. DO NOT sacrifice your vision for anyone else's convention.
Getting Your First 10,000 Downloads on a Budget
Our first panel encouraged developers to keep building apps, no matter how crowded and competitive the app stores may seem. Here are few strategies that they shared:
When it comes to data, know what you're looking for: "Look at your data, identify metrics that matter to your app and build your strategy based on that." - Akash Agarwal, Flurry.
Read and monitor growth channels: "Figure out how and where users are coming from." - Will Lindermann, Branch Metrics
Research user demographics: "To better understand your users, look at deeper data, understand personas and what types of users use your app." - Akash Agarwal, Flurry.
Users are real people: "Engage with your users and listen to their feedback." - Ryan Lessard, Pollen
Additional Resources:
The Biggest Source of App Installs No One Talks About [by Branch Metrics]
9 Steps you need to take as a developer after you are done publishing your game [by Pollen]
Enter the Matrix: App Retention and Engagement [by Flurry]
This or That: The Science of Mobile Video Ads
Benoit, Nikao, and Jake discussed the commonly held belief that advertising is inherently intrusive and diminishes the user experience, highlighting the metrics they use to pinpoint the best time for ad integration and the value of user engagement. They stressed the importance of user engagement over audience size, and the absolutely imperative of early stage publishes to think strategically about revenue even when working to grow their user base.
Know your app and your users: Decide which metrics to track and the tools you use to gather insights about your audience.
Don't be afraid of advertising - make the content worthwhile: If you understand your users and produce good content, ads will not turn people off.
Start with an idea for a business: A business model that utilizes mobile technology is much more likely to succeed than an idea for an app in search of a business model.
Maximizing App Revenue
This panel of app publishers and ad tech experts proved that understanding ad types and leveraging them correctly for your app can make all the difference (and money!):
Plan ahead: "When you are thinking about your business strategy and ads will be used either now or in the future, try designing your apps with that ad type in mind." - Zachary Kuney, Google
Don't become a speed-bump: "When you're choosing which type of ad to use, think of the consumer first. Think about things that the consumer naturally wants to migrate to and then follow along where they are versus putting something in their way. You want to make sure you're going where the momentum is going rather than being a speed bump." - Adam Rockmore, Fandango
Test and then invest: "Understand your users before buying ads. Soft release your app and see what works before buying ads." - Rafael Vivas, AppLovin
Additional Resources:
Video Everywhere Solutions for Mobile Ads [by Vdopia]
Infographic: All about mobile ad formats [by AppLovin]
 
MOBILE PRINT - DISRUPTION, COLLABORATION AND OPPORTUNITY
Whether it's to print a boarding pass, photos or coupons, 95% of mobile users report wanting to print from their mobile devices. Patrick Chen, Sr. Manager of Strategic Partnerships at Samsung, took the stage to explore the Mopria Alliance print solutions and how adding print capabilities can improve and optimize apps.
HOW TO BUILD High performing teams
Next, Milly Bigay, Sr. Content Operations Manager at Sony Pictures, captivated the crowd with her tips on being a better leader for your most valuable asset - your team. Below are the slides from her presentation.
Digital Disruption: How Apps Are Transforming the Entertainment Industry
Following Milly's presentation we welcomed the iconic hip-hop music producer and manager, Steve Lobel, and Founder of Digital Mind State, Mike Johns. They livened up the crowd by exploring Steve's personal experiences as an entrepreneur and insights about how technology is transforming the music industry.
Startup Stories:
CEOs Share Secrets for Success
For the final panel of the day, we hosted three of our Board members. Each panelist re-lived a 60-second video clip from their humble beginnings and then shared how they evolved as a leader since the time of the clip and what they have learned along the way. A few takeaways from the CEOs:
Unicorns are becoming unicorpses: Not all startups need VC funding. Think about generating revenue first and growing your business at a manageable pace.
Create urgency with your pitch: Craft the messaging about the problem you are solving and then talk about your product.
When you hit the dead end, you can't stop!: Never let the perception that you are "tiny startup amongst millions" stop you. Do the extra research about your targeted audience. Develop relationships with the right partners. Never accept the answer "no."
GAMES, PRIZES, AND NETWORKING
Everyone is a winner at Alliance workshops - but some attendees walked away with amazing prizes! During the breaks and Happy Hour, Amazon Appstore hosted a Crossy Road video game competition where guests competed to win a variety of goodies. The top 10 players received $5 Amazon Gift Cards, the top 2-5 scores won $25 Amazon Gift Cards, and the highest score took home an Amazon Fire TV!
Compliments of Mopria Alliance, attendees were also invited to Print-a-Selfie right then and there in our App Superhero photo booth. One lucky participant was randomly selected to win a $250 Amazon Gift Card.
Finally, the Alliance offered a tweet giveaway where attendees were encouraged to tweet their favorite quotes, tips, and pics for a chance to win their very own BB8. Who doesn't love a mobile app controlled Star Wars robot?!
To conclude the event, speakers, sponsors, and guests mingled while enjoying a full open-bar and yummy appetizers. There was a plentiful exchange of knowledge, business cards, handshakes, and smiles.
Thanks to everyone who joined us!
The Los Angeles mobile tech community is vibrant and inspiring. Thanks to everyone who joined us, we can't wait to come back to Silicon Beach!
We've got App Strategy Workshops coming up in San Francisco, Berlin, New York City and London. Learn more and reserve your seat now, click here.
workshop photo gallery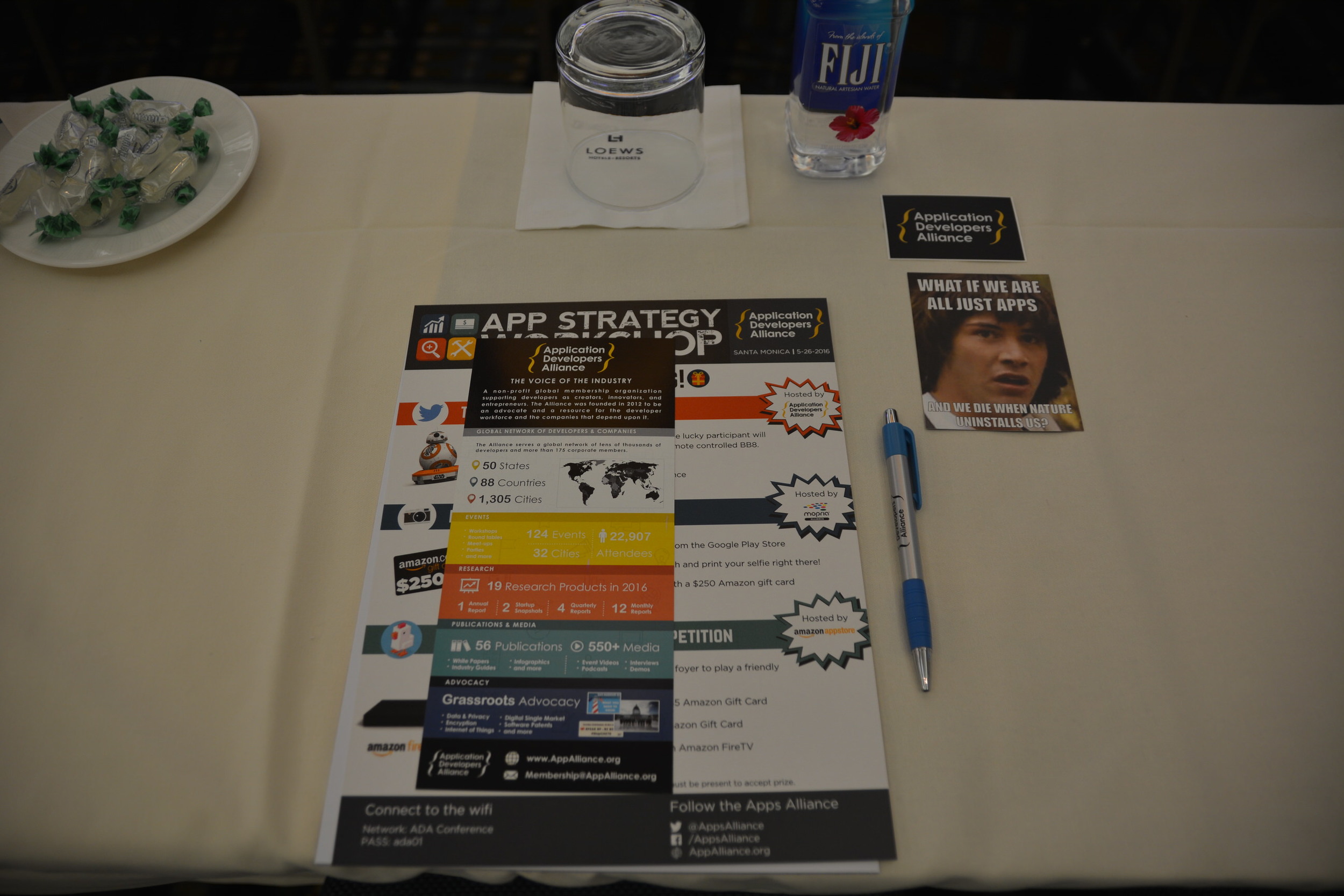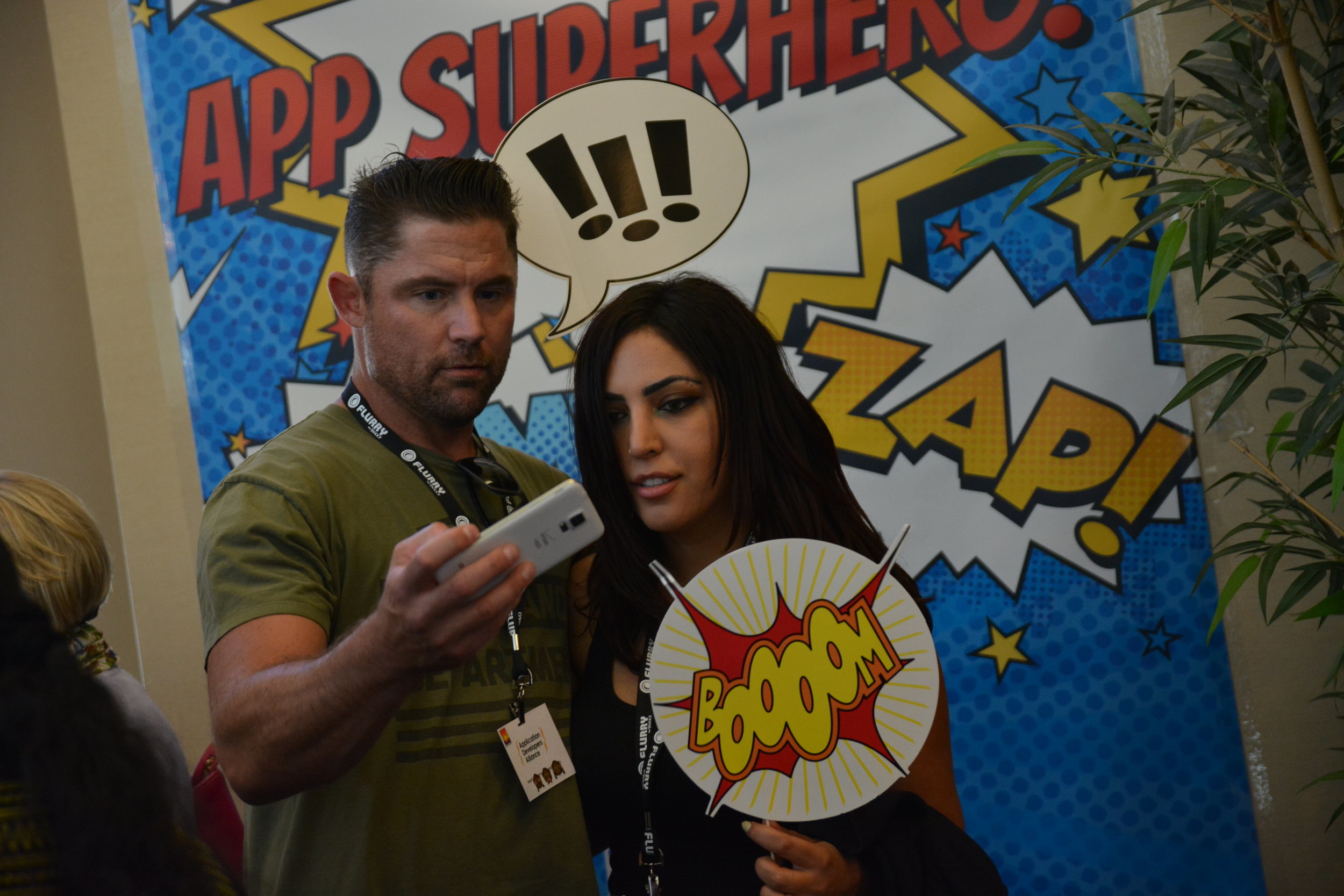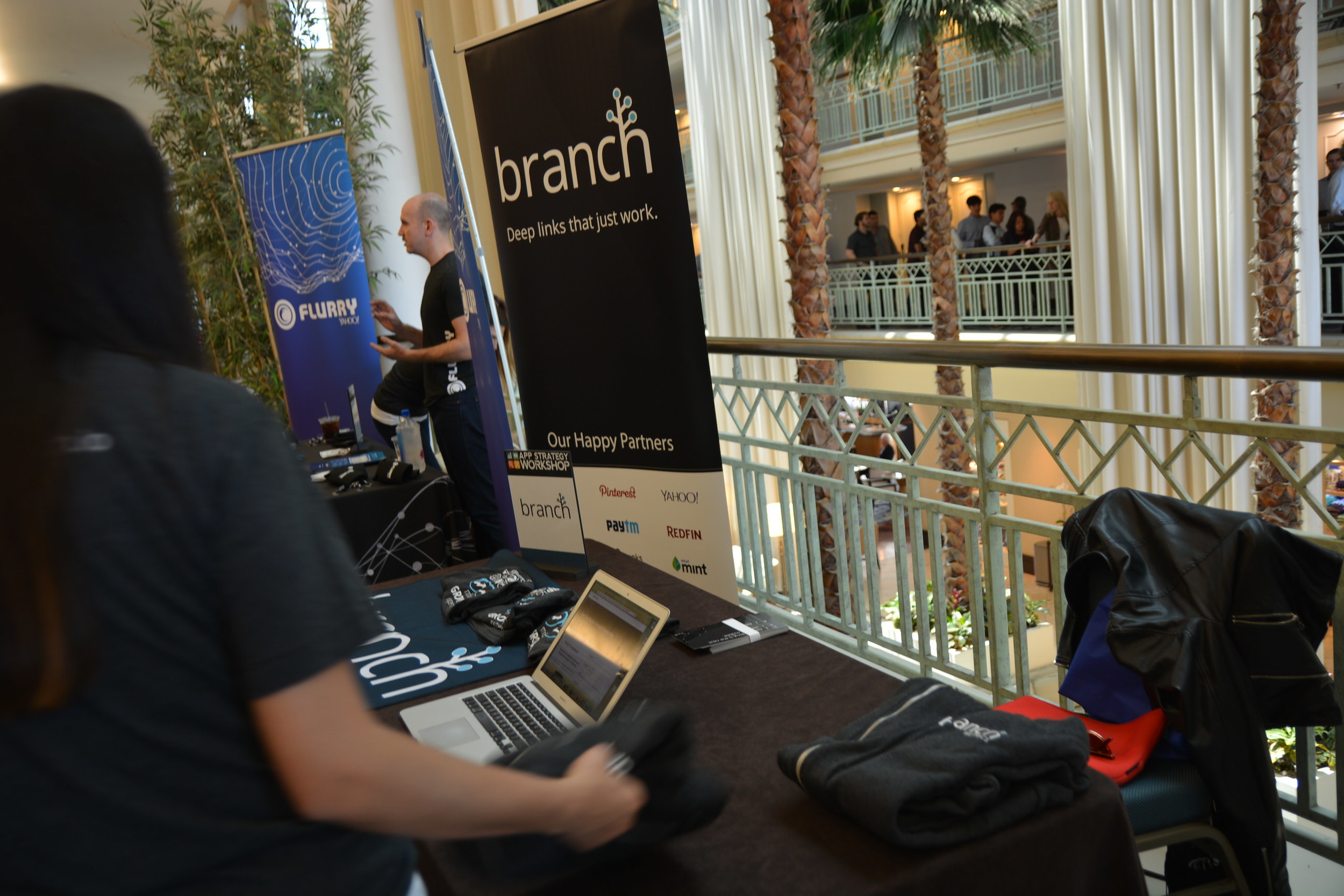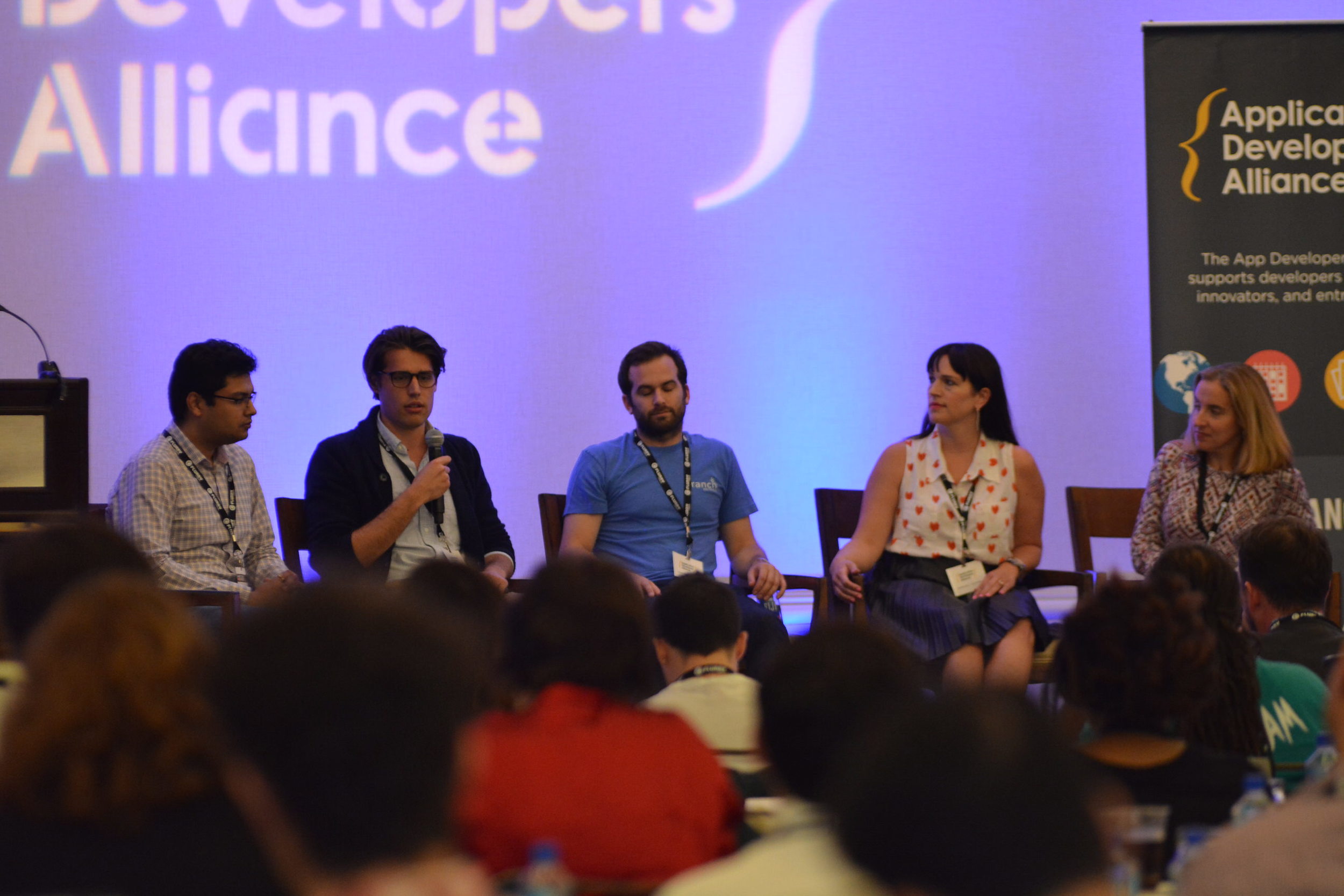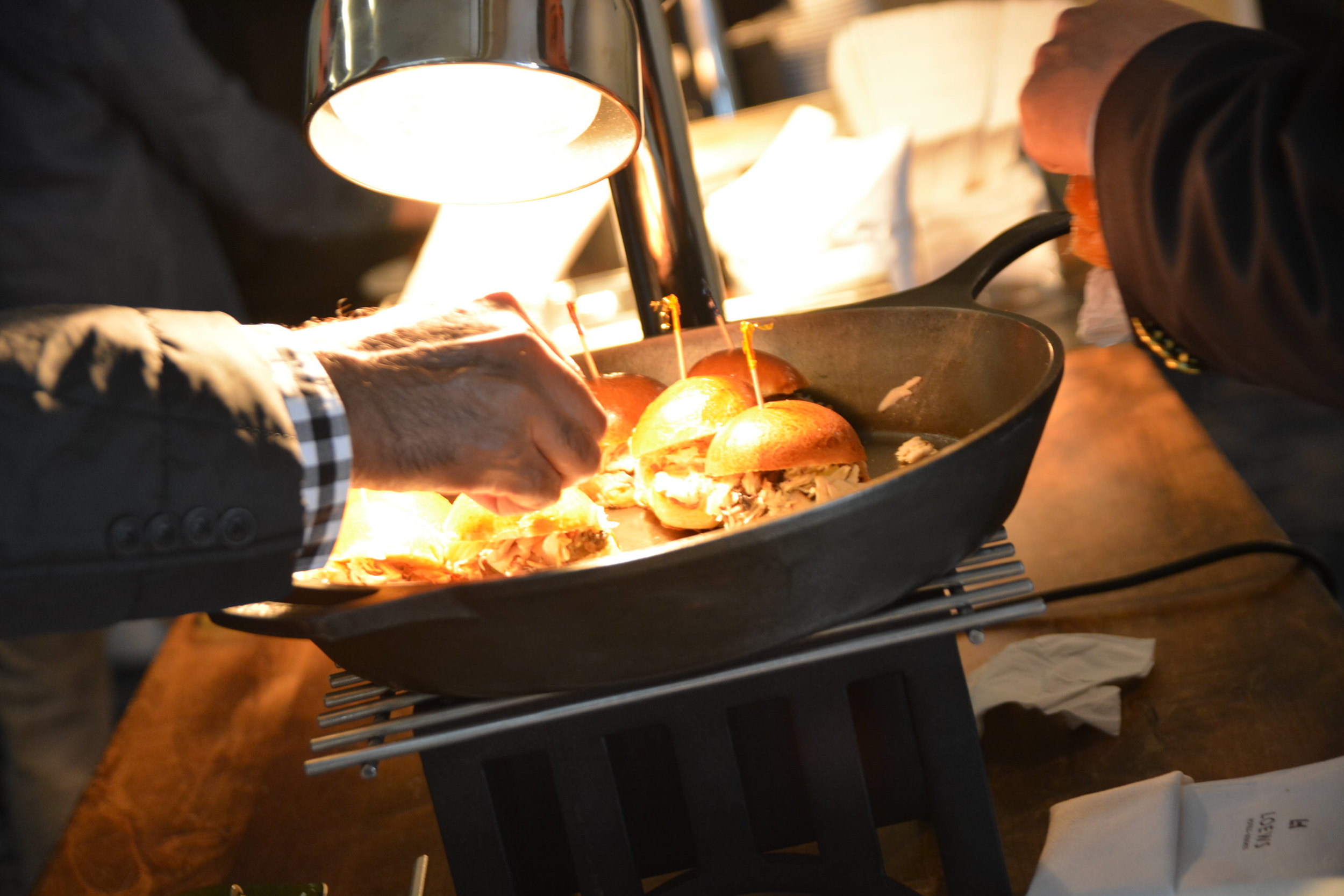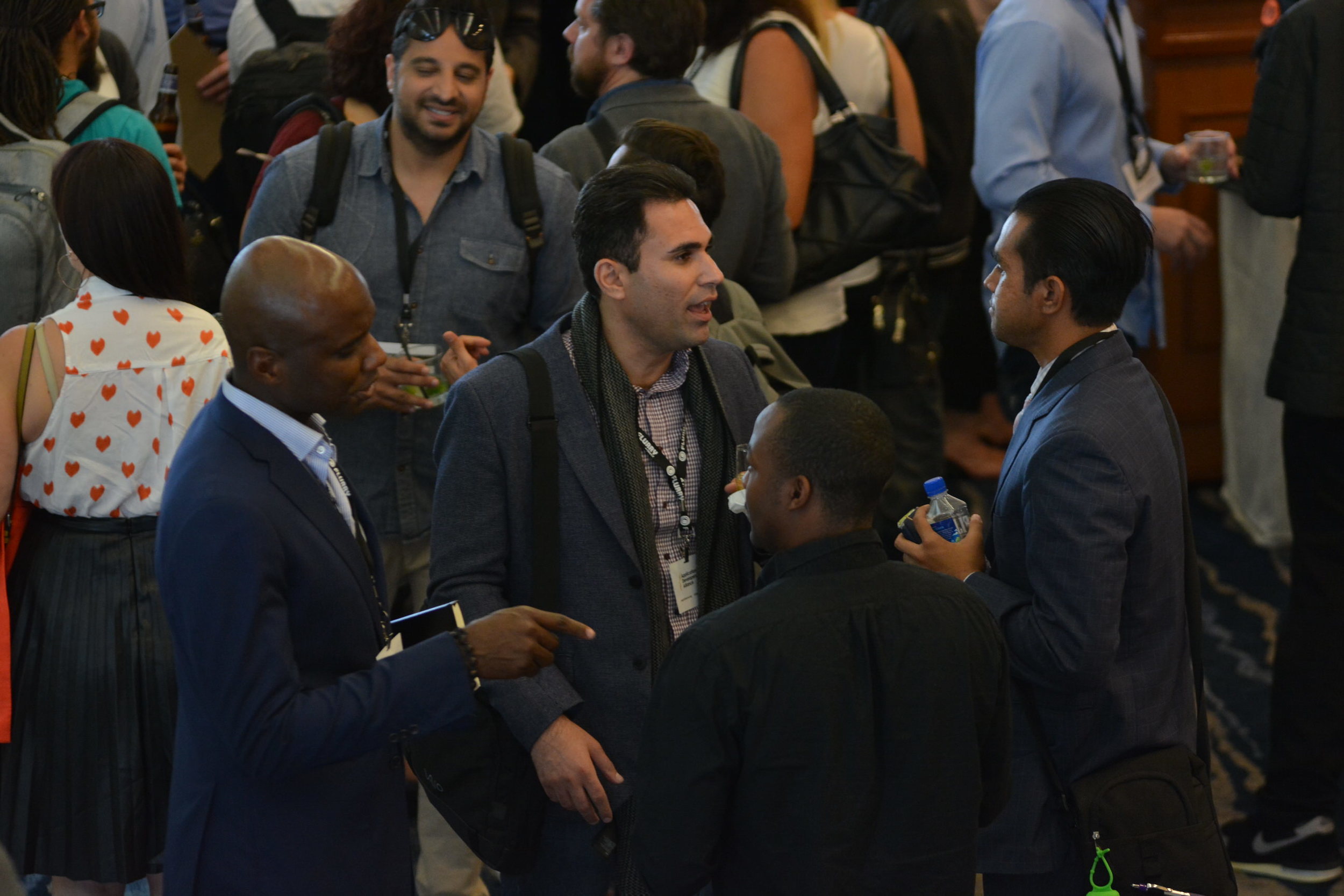 thanks to our awesome SPONSORS
Chelsea Andrews
Sr. Director of Marketing & Events